Tired of censorship on your news feed blocking God's true Word and messages from getting through?
Our mission is to create a platform where prophetic messages and teachings from true messengers and ministries of Jesus Christ are not blocked, or taken down by worldly platforms.
Are you also tired of advertisements interfering with your exploring and connecting with friends on social media?
Our mission is to create a platform that does not rely on advertisement for profit or funding, a platform that does not analyze member data for advertisement purposes. We want our members to enjoy growing, learning, connecting, and sharing without them being bombarded with advertisements.
Three Types of Memberships to Choose From
Our Paid Memberships come with a 7-day money-back guarantee. All our Memberships are hassle-free. You can cancel your subscription anytime, via your account settings or by emailing us.
Free to join
Anyone can join
Receive access to your own personal Affiliate dashboard
Earn recurring cash for every member who signs up using your link (30%)
Can discontinue being an Affiliate at any time
No lock-in contracts
Does not grant you access to EagleHub*
*To access EagleHub you need an active EagleHub paid Membership.
(AUD$23) Paid monthly subscription
Anyone who loves Jesus can join
Receive full access to EagleHub
Access and join ministry groups, enroll in courses, read teaching/prophetic blogs, and access ministry events.
Message, post, share, and connect with like-minded, like-hearted believers
Become equipped in your spiritual gifts and grow in your walk with Jesus
Are labeled "Members" in EagleHub
Hassle-free subscription, cancel anytime
(Requires Application Approval)
---
(AUD$57) Paid monthly subscription
Application and approval process required
Receive full access to EagleHub
Ambassadors are ministries/messengers of God who teach and equip members in EagleHub
Access to create ministry groups, build courses, post teaching/prophetic words, to post and create events in EagleHub
Ambassadors are leadership roles within EagleHub
Hassle-free subscription,
Our EagleHub App is available for download from Google Play Store and Apple App Store.
Make it your own...
Add your photo and background cover image
Add the personal details you want to be attached to your profile
Choose to post publicly, to your connections only, or visible to you only
Change your notification preferences
Add photos, documents, favorites and notes
Send and receive private messages
Block and unblock users you no longer wish to receive correspondence from
Manage your membership and subscription
Connect
Connect with believers who really want to grow and become better equipped in their walk with Jesus. Send connection requests, public and private messages. Join groups and discussion forums. Post, comment, share and like what others share. Join the EagleHub global prayer group to post prayer request and pray with and for others and more.
Grow Together
This is achieved through like-minded ministries locking arms together in the hub to nurture the community members through prophetic words, teachings, encouragements, and guidance as well as courses, groups and events that are available in the hub containing resources such as videos, documents, forum discussions, Zoom meetings, group discussions, Bible studies etc.
Be Equipped
With much "censoring" happening on social media and other video platforms, a need has arisen to create a "safe" online community for believers where important prophetic words aren't blocked or taken down. There is no room here for "wolves in sheep's clothing", only for the true, pure and authentic Word of God.
Ready to join EagleHub™?
"Members" are for those who want to learn, grow, and connect with like-hearted, like-minded believers. "Ambassadors" are those who speak and teach God's messages with uncompromised truth and who want to equip, teach others and release the messages God's gives them in EagleHub. Anyone can become a "Member". "Ambassadors" need to apply for the position.
Creating an uncensored platform that does not generate income through advertisement
Some social platforms receive up to 97% of their income from paid advertisements. Businesses that pay to have their advertisements run on these social platforms are not always godly businesses and often create suggestive or other kinds of advertisements that are not in alignment with God's Word. Members who join these platforms free of charge, are digitally "analyzed" based on their reading and searching behaviors on these platforms and are then targeted with advertisements so that the platforms can keep making money to cover costs. Our challenge is to create a platform where we don't "analyze" our members and bombard them with advertisements. This creates a challenge of needing to create some other way of receiving income to keep EagleHub™ platform up and running without exploiting our members.
Many social media platforms "censor" messages posted by true messengers/prophets of God, preventing those messages from reaching audiences. The challenge for us is creating an uncensored platform so that these messages are not blocked and are accessible to those inside EagleHub™.
Creating a different way of "tithing" where everyone has opportunity to be blessed, and empowering members to be our eyes and ears
Our solution to being able to create an uncensored platform is to empower members in EagleHub™ to be our "eyes" and "ears" for any inappropriate activity and postings that go against our Tems & Conditions and Community Guidelines. All members in  EagleHub™ are to be on the lookout for "wolves in sheep's clothing", and report such persons and activity accordingly. This way, we are notified of such activity so we can investigate and take appropriate action without the need to run "censoring algorithms" in the hub.
Our solution to not "sell out" with advertisements for income is to ask members for a small monthly membership fee to help keep the platform up and running. However, we didn't stop there. We wanted to create a way for members to also be blessed financially. So we created our own affiliate program so that members who join our free affiliate program may receive 30% of the membership fee from every member who joins using their affiliate link. Ministries/messengers who join EagleHub™ as Ambassadors can share their affiliate link with their followers so that their followers can support their ministry by having 30% of their membership fee go to that Ambassador. So it is a win-win for everybody.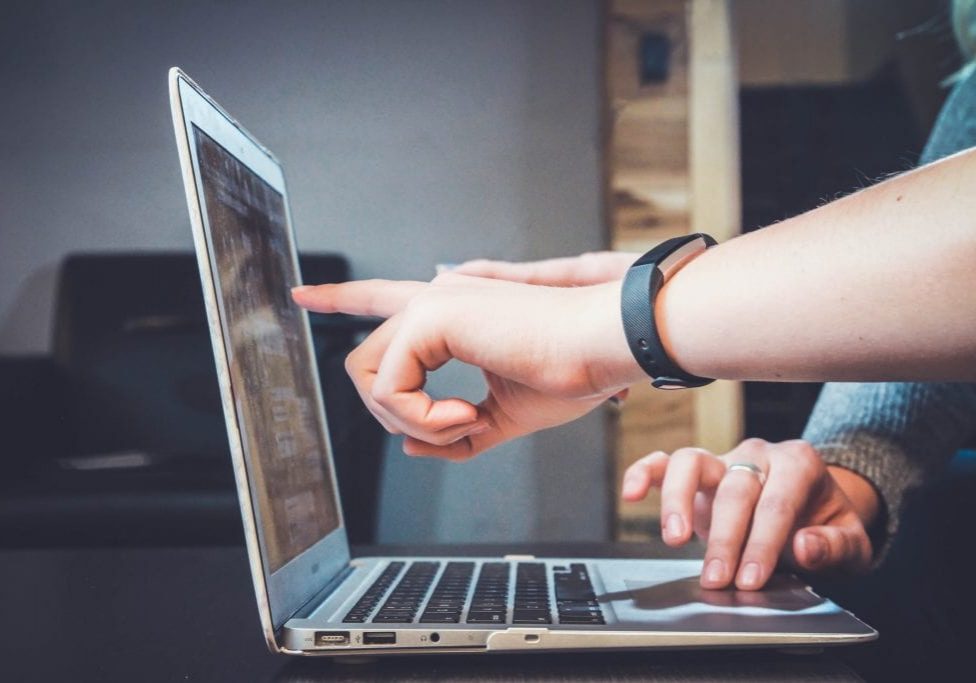 A Jesus focussed social community where members can be blessed spiritually, emotionally and financially
EagleHub™ enables those who are not looking for day-to-day "fluff" to be plugged into a social community where everything in the community is about growing in Jesus, worshipping Him, being equipped and connecting and growing with other believers from all over the world. The affiliate program helps to supply ministries who join as Ambassadors with a way to receive "tithes" from their followers who join EagleHub™ using their Ambassador's link. The members are then able to see what their membership fee helps to finance and build inside EagleHub™.
©Copyright 2023 EagleHub. EagleHub is owned by BOLD EXISTENCE PTY LTD. All rights reserved. ABN 60 623 634 873